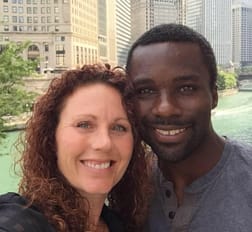 Kevin Garlington:
Kevin is passionate about the game of tennis but even more passionate about teaching. He started playing tennis at the late age of 13 and through hard work and determination worked his way to playing Division I tennis at Oral Roberts University, followed by the professional circuit in the US and Spain. He gained years of experience through working and being mentored by USTA national coaches and developing national ranked juniors. For over 20 years he has been improving his students both technically and mentally so that they can reach their full potential. His favorite player is Roger Federer because he is constantly trying to improve his game, even when he is on top.
Megan Garlington:
Megan grew up playing tennis from a young age. She's been teaching tennis for over 25 years and her passion for the game has helped many players of all levels reach their fullest potential. She has helped high performance players win numerous sectional and national titles, as well many adult USTA teams reach national championships. Her favorite player is Andre Agassi because he was a rebel when she was a young player looking for an edge, and a come back conservative hero as she grows older and learns to respect the game in a different way.
Note from Kevin & Megan:
We left Tulsa, OK a couple years ago (after working with high level juniors for 15 years) for an opportunity to work at the Essential Tennis in Milwaukee, WI. Over the last few years, we have gained ample knowledge on video analysis to see dramatic results in hundreds of adult students all around the world. Our goal is to bring this knowledge to you, but with a different spin. We want to not only show you how to use video quickly and effectively on the court, but give you the strategies that you can implement today to truly see yourself level up your game.